Over on St. Mark's Place, between First Avenue and Avenue A, there is a building that is a "must see" on walking tours of the neighborhood, due to the fact that it's pictured on the cover of an album by a band called Led Zeppelin.
St. Mark's Place building
Here's the cover: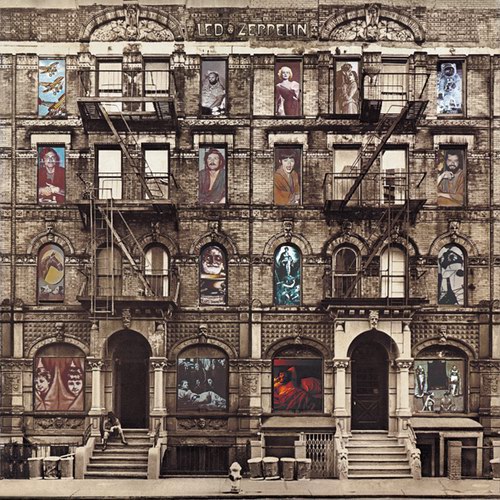 "Physical Graffiti" album cover.
Led Zeppelin was popular in the 1970s, with songs like "Stairway to Heaven", which was the anthem of a generation in the years before "Freebird".
Today, this store is all that remains of that time:
Physical GraffiTea.
East Villagers bring the past to life with store names!
#eastvillage #avenuea #firstavenue #ledzeppelin #physicalgraffitea #stmarksplace